Visit Friends of Clare Co. Parks on Facebook


Welcome to the
Friends of Clare County Parks & Recreation website!
Friends of Clare County Parks and Recreation is an independent non-profit agency, that supports the improvement of recreational areas throughout the county. We work closely together with Clare County Parks & Recreation Commission, as our common mission is to improve recreational resources throughout the county.
Clare County is an outdoorsman's paradise, with over 50,000 acres of State Forests, 300 miles of rivers, 28 miles of snowmobile trails, and over 20 public access lakes. It is the mission of Friends of the Clare County Parks & Recreation to make resident and visitors aware of the tremendous number of recreational resources and activities available throughout the county. We have worked hard to bring new activities, improve existing resources and make community events known to the public. Please take an opportunity to enjoy some of the great recreational resources and community activities occurring throughout Clare County!
Visit our Events Page to check out the 2015 Events & Fundraisers.
Next Events: Budd Lake Fishing Derby- June 6, 2015 and Middle 'O Mitt Triathlon - June 20, 2015
NOTICE: The Annual GATEWAY AFFAIR Event is moving to the Fall. It will be September 19th, 2015. Mark your Calendars!
Check Out Our Recent Past Events...
Read about our Grant Program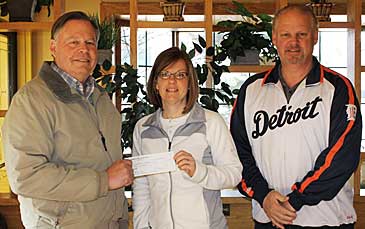 Grant Presentation...
If you love beautiful park areas and would like to see more community recreational resources being developed in the county, please consider volunteering your time in one of our future fund raisers, special events, committees, or beautification projects. All people who enjoy friendly events or have a green thumb are encouraged to contact Friends of the Parks by using our on-line contact form. Please consider donating your time to helping our park areas!
Click to meet our Board Members
News- Tax exempt certification through the State of Michigan and the IRS has been completed. The Friends of Clare County Parks and Recreation are the fundraising personnel who help finance activities and programs within the department. Friends of Clare County Parks and Recreation, is a federally qualified 501 (c) 3 non-profit organization.
Latest Press Releases: Visit our Archive of Past Press Releases.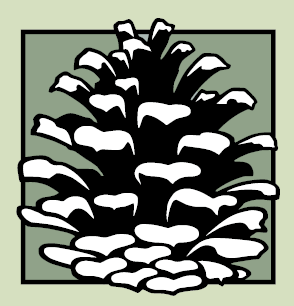 Friends of Clare County Parks and Recreation Board

Chair-
Don Kolander

Vice Chair-
TBD

Jon Ringelberg
Treasurer

Dave Coker
Member

Tina Droomer
Member

Martin Johnson
Member

Holly Keenan
Member
Jeff Poet
Member

Tara Hovey
Member

Scott Reinsmith
Member

Deb Sherrod
Member
Friends of Clare County Parks and Recreation are
Members of the Clare Area Chamber of Commerce.
| | |
| --- | --- |
| Visitors since 5-1-2011: | |
Free Hit Counter